Haben Girma (born July 29, 1988)[3] is an Eritrean American woman, a disability rights advocate, and the first deafblind graduate of Harvard Law School.
Haben Girma is 29-year old. She was born in California after her mother fled Eritrea in the early 1980s due to the War of Independence which was still ravaging the country at the time.
Unlike her elder brother, who is also deaf and blind, Girma was able to benefit from accessible technology for the disabled in the United States.
She earned her recognition as a White House Champion of Change, Forbes 30 under 30, and BBC Women of Africa Hero.She was awarded Top 30 thinker under the age of 30 in 2016.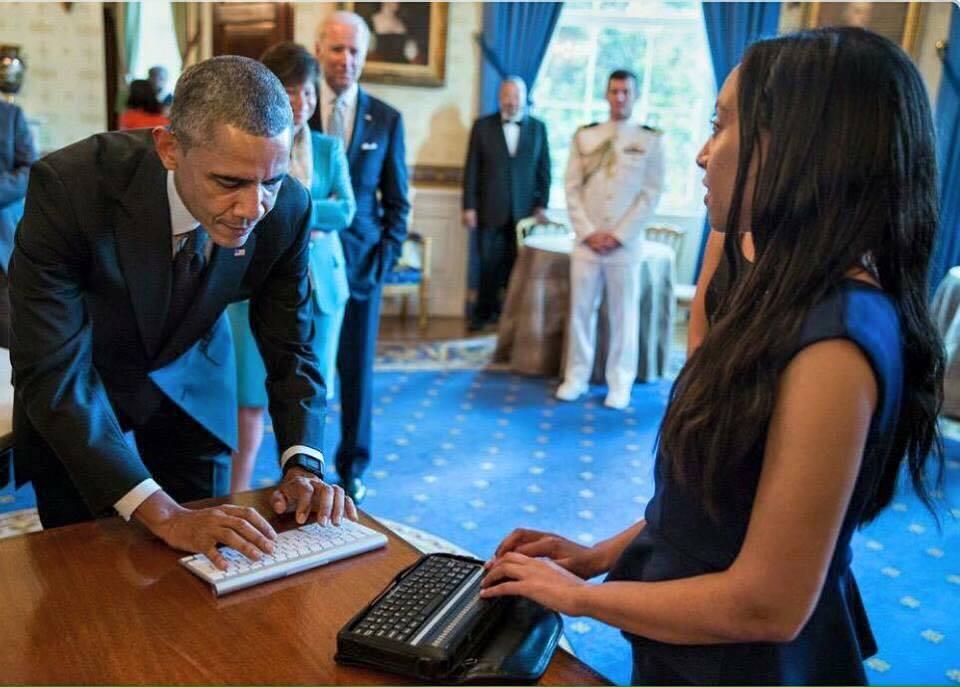 Since her graduation, Haben advocates for equal access to information for people with disabilities. Haben holds a B.A. in Sociology/Anthropology from Lewis & Clark College.
Because of her disability rights advocacy, she was honored by President Barack Obama, President Bill Clinton, and many others.
Haben has been featured extensively in media around the world, including the BBC, NBC, Forbes, NPR, and many more. She's based in San Francisco and she enjoys salsa dancing, surfing, and traveling the world.